Currently the women are studying 1st and 2nd Kings to learn how to truly trust in the goodness and faithfulness of God. To sign-up you can email Terrie directly or go to our tent on Sunday for more information. Study ends Nov 3, 2021.
Please email Terrie Price or call her at 925-706-8560 for any questions.

Tuesday Morning Bible Study
Glenda Brown will be hosting this Bible study weekly in her home on Tuesdays. We will be going through the Book of Acts. Please sign-up at the tent or you can email her for more information. Study will begin on October 12, 2021 at 10:30 am. This is a great opportunity to have some time to study God's word and build relationships with other women. Grab a friend or two and let's go!
Glenda Brown can be reached at glendasue919@aol.om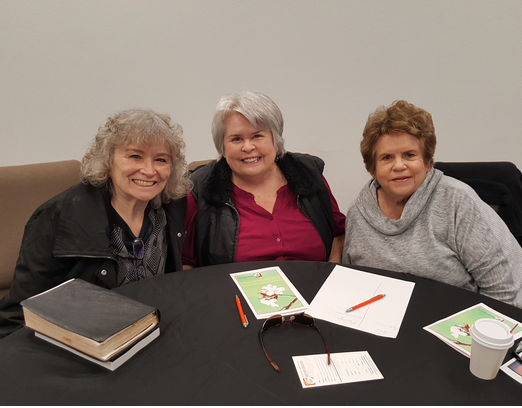 GEN g.a.l.s. (Godly and loving sisters)- generations church women's ministry
Please join us! You can begin at any time!
We are a community of sisters who love to come together to encourage and grow in our relationships with each other and with our Lord and Savior.

We offer a variety of ways to build relationships with one another through community groups such as Bible Studies, events, workshops, and fun activities.
Few external events are planned during the Covid-19 pandemic. Check back when the shelter in place has been lifted.